Candy Girls / Cigarette Girls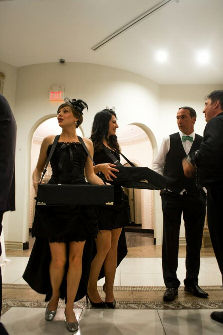 Our candy girls are a very popular addition to any fancy and formal event. In tribute to vintage 'cigarette girls' that rose in popularity earlier in the century, our candy girls are a more fun and friendly alternative. They act as hostesses, showing the guests their seats and answering any questions. As well as, of course, distributing delicious candy to children and adults alike. They are a fun addition to a awedding as the guests love getting their pictures done with them.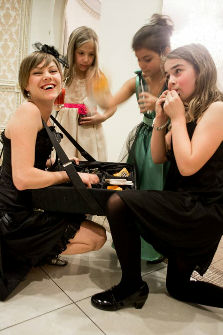 $500 for 2 candy girls without the magician OR $400 for the pair if the magician is booked.

Fire breathers and jugglers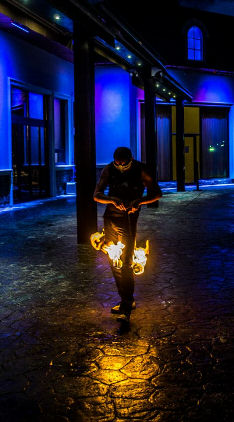 What better way to leave an impression of things to come than to have an expert performer breathing fire at the entrance to your wedding!
As the guests pull in to park, they will see big huge balls of flame and naturally be drawn to the entrance, where the fanciest party in town is taking place.

Guests love taking pictures next to the big flames coming out of the human dragon's mouth. It is a sight that is not very common and makes for excellent pictures and memories. The fire breather can also juggle with fire objects and have many assistants jugglers.

Not for the squeamish  -
Our fire breather is a qualified circus performer who appeared in AMC's freakshow! If you want an alternative wedding that will push the envelope, the performer is known around the world for his circus stunts- bed of nails, spikes through his nose, eating light bulbs and other death defying tricks.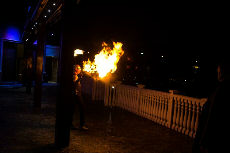 Starting at $500
Aerial Acrobats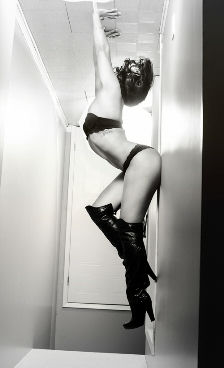 For a more feminine and powerful flair. Choose from one of our strong female acrobats.
Aerial Silks !
Flying Hoop!
Pole Dancers
These girls know how to put on a show!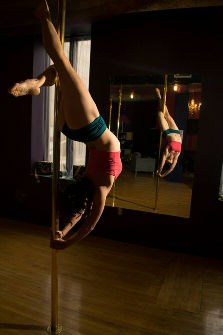 Acrobatic circus half time show involving a flying silks gymnast starting at $600.